Every year several hundred Whooper Swans spend their winter hanging around the warm thermal waters on the shores of Lake Kussharo in Hokkaido, Japan. Whilst much of the lake is frozen the edges remain free of ice. This is where you'll find the swans hanging out during the day paddling and feeding around in the mist or resting & socialising on the ice.
What you might not be able to see in these images is just how massive the Whooper Swans is! They have a wing span of up to 2 metres and are one of the heaviest of flying birds. To ensure survival they need to be around water as their legs cant hold the weight of their body for extended periods of time. Watching them take to the skies is probably the equivalent to seeing an A380 take off, but you cant see this when they're gracefully gliding through the mist feeding.
On the shores of the lake in Sunayu is a great little restaurant with huge windows that overlook the lake. Pair that with an awesome curry or yum Ramen and you have the perfect lunch spot.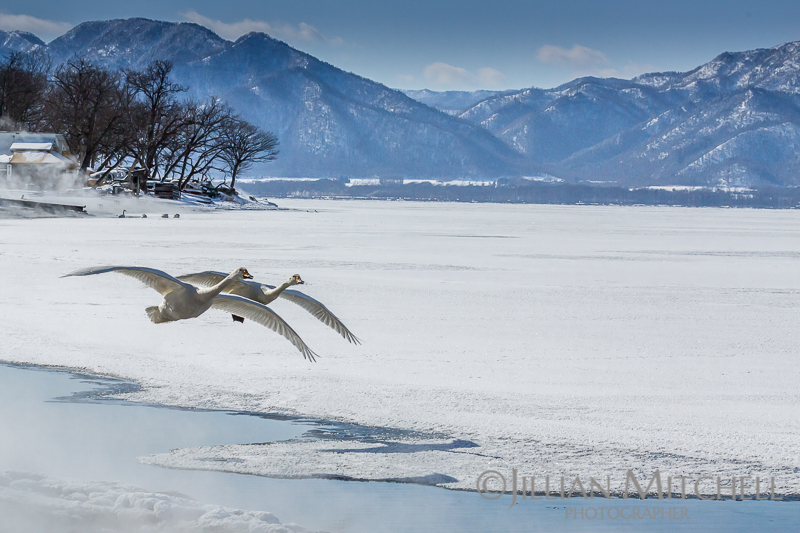 ---
---
You might also like
---