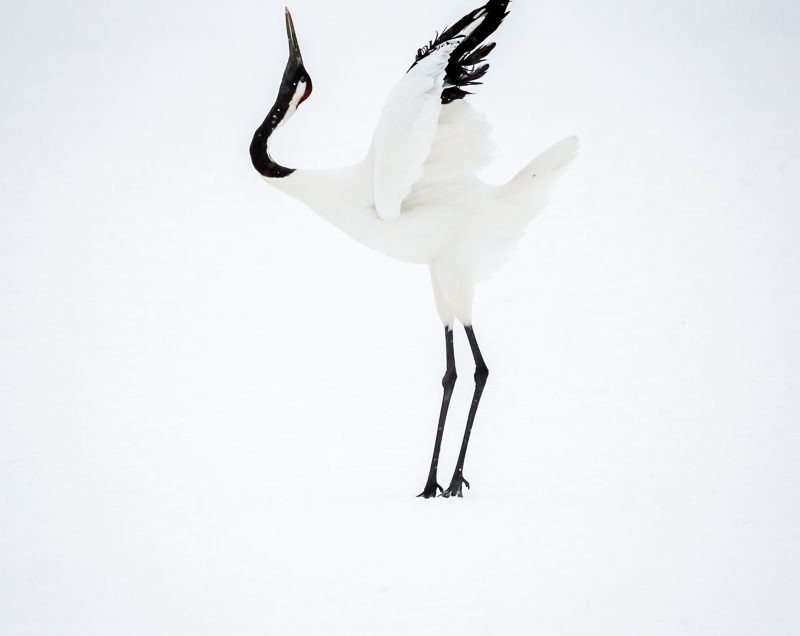 A few years ago I came across some images of Red Crowned Cranes in the snow. From that moment I knew that I'd have to experience and photograph these incredible birds for myself!!!
These endangered birds were once thought to be near extinct in Japan until a small number were discovered in Hokkaido's Eastern Marsh way back in 1924. Today there are less then 3,000 globally, with about a third of these living on the Japanese island of Hokkaido.
Symbolising luck, longevity and fidelity they stand an impressive 5 feet high with a wing span of 7-8 feet. Many spend their days feeding and socialising in the bitterly cold winters around Tsurui.
Tsurui Ito Tancho Crane Sanctury in the village of Tsurui is free and has plenty of action as birds fly in/out to dance, socialise and feed. The Akan International Crane Centre has a nominal entry fee with a couple of different outdoor areas for viewing. There's also a delicious small noodle shop for very welcome hot drinks and yum bowls of ramen.
Whilst it would be easy to visit just one of the sites where you're able to see these majestic creatures, if you're interested in photographing them then you really need to try out each of the sites.
It's bone numbing cold but so worthwhile. When you see these incredible birds perform their ritual unison dance, something they'll do many times throughout their lifetime. It's a magical and spectacular experience to be standing, with snow falling all around you, as these wonderful creatures leap into the air and prance around together.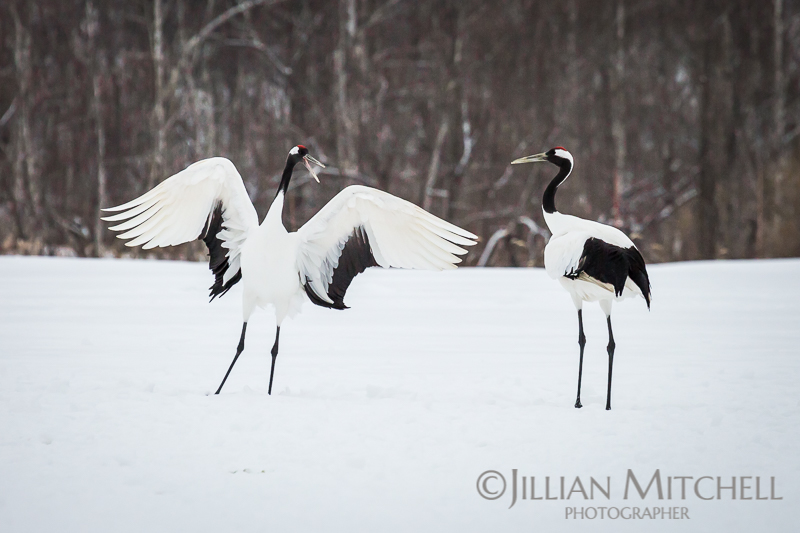 ---
---
You might also like
---