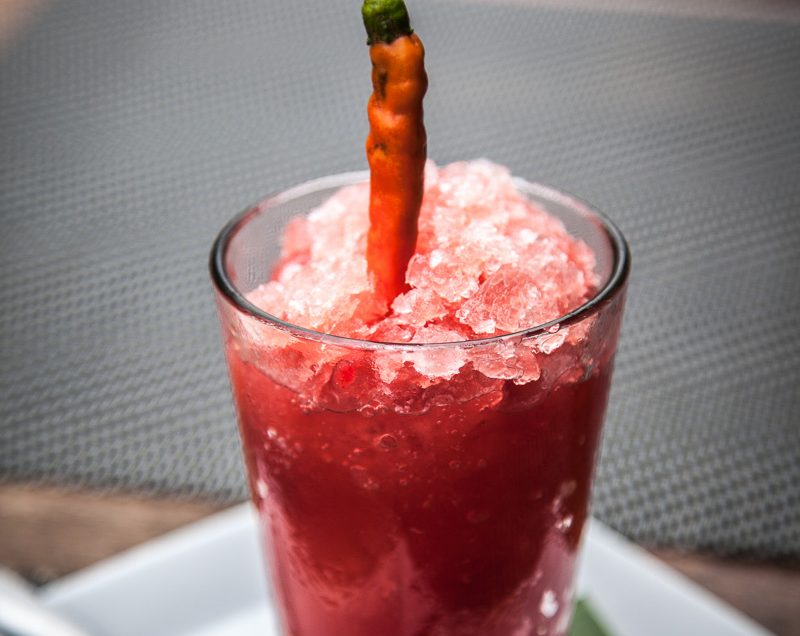 Lao food has an incredibly fresh taste largely influenced by the wonderful use of herbs that transform simple ingredients into delicious meals.
The beef Laap dish served in most restaurants these days is made a little more palatable for westerners with the meat now being cooked rather than its traditional raw version.   Herbs gave the dish great flavour, while the crunch of bean sprouts made for added texture.
A traditional clear soup of meat, herbs and vegetables, Orlam makes for a nice light meal, giving you the impression that eating it really is good for you.
To broaden your food experience beyond local Luang Prabang fare head for Le Patio Cafe at the Traditional Arts & Ethnology Centre, which serves a range of minority dishes from various nearby provinces.   The food is very good, with the menu offering the ability to taste a nice mix rather than being stuck with just one dish.   Set in a lovely old building, insight is also given into the people and culture where the dish hails from.  Oh and if that's not enough, there's also a delicious selection of French pastries to finish with.
Tamarind restaurant has a great reputation for its food, and based on my experience it's very well deserved.   Using ultra fresh ingredients it serves up a fusion of traditional local dishes with a few modern touches.
The Mok Pa (steamed fish with herbs) was simply divine – tender, fleshy fillet of fish with dill and basil, wrapped in a banana leaf and steamed to perfection.   The melt in your mouth fish morsels were accompanied by plump, glossy grains of sticky rice, which also proved excellent for soaking up the juice.
So cool and refreshing in the blistering heat, the watermelon and chilli granita was a tantalising icy mix of sweet and spice – a drink I swore I'd be looking to replicate at home.
Meals were definitely a highlight for me in Luang Prabang, with the taste and style both in complete harmony with the heat and humidity of the environment.
---
---
You might also like
---