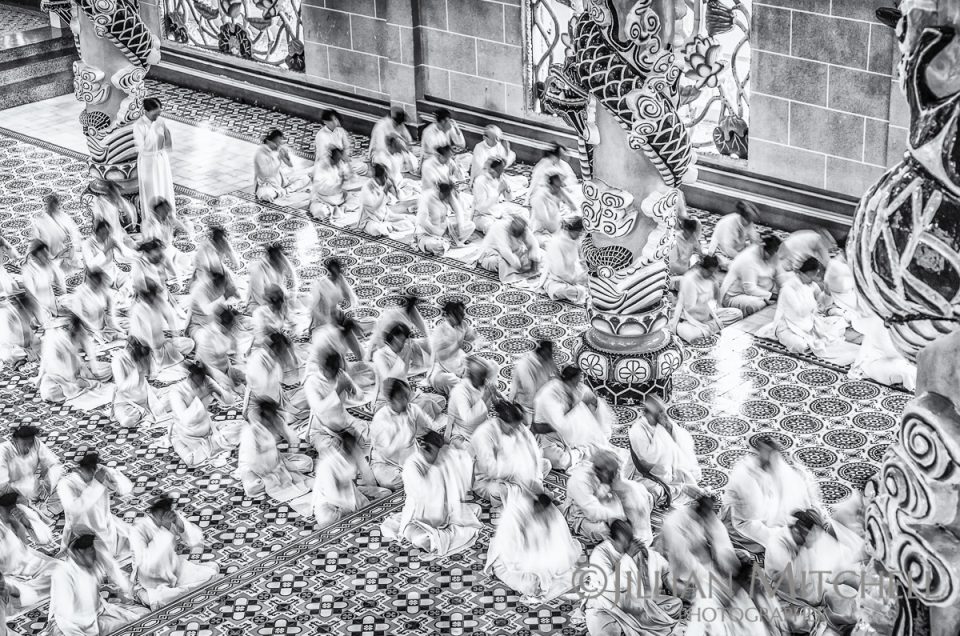 Hailing from Southern Vietnam the Cai Dai religion is a feast of colourful kitsch.  Its saints include Sun Yat-sen, Victor Hugo and Vietnamese Poet, Nguyen Binh Khiem, while its beliefs and teachings seem to be a bit of a mish-mash of Buddhism, Catholicism and Taoism.   The vibrant robes of red, yellow and blue are said to represent, and in a way pay homage to each.
These images were taken at the church's principal location, the Holy See in Tay Ninh just a couple of hours from Saigon.  Unfortunately, we had pretty average weather with a bit of rain before dawn and overcast skies for the early morning service, however the people were incredibly welcoming and the church filled with intriguing detail.
An absolute must see if ever in Vietnam!
To  see more of the fabulous Cai Dai head on over to my photographic archives by clicking here.
---
---
You might also like
---